Supporting teachers, Engaging students
EXCITEMENT FOR SCIENCE
(It's natural for CIBL!)
Get to know The Center for Inquiry-Based Learning, a Durham NC nonprofit specializing in hands-on STEM for North Carolina's K-8 classrooms. Our vision is to nurture the natural excitement children have doing science.
These Folks Think We Hung the Moon…
"CIBL kits are fabulous. They help cut down on the time it takes to prepare for science while they increase the interest/engagement level of students."
"The Energy & Waves kit helps immensely in bringing abstract topics to life. Thank you for providing quality educational materials to North Carolina schools. My association with CIBL has improved my skills as an educator."
"The students and teachers are discovering the fun side of science together and it has been a joy to watch."
"These kits are the best thing that has come to DPS science classrooms. This is my 6th year teaching genetics and your kit was the best method I have ever used. Thank you for an awesome contribution to public education."
"Thank you so much! This was one of the most rewarding experiences of my 10 year teaching career."
"I love this kit. I've used it 4 or 5 years now. I love the hands-on, rigorous lessons."
"I love these kits! Great experiments and directions. Kids loved it as much as I did teaching it."
"I would use as many kits as I could get my hands on! The kits impact the experience and knowledge for my students more than I could ever describe in a survey. They leave my classroom with science experience, motivation, inquisitive science points of view, and enriched science lives!"
"I love using the CIBL science kits because every child, no matter their academic ability, is able to shine in some way. Several students that struggle in school in general are engaged and sharing ideas. It's my most favorite part of the day!"
click the moon phases to see more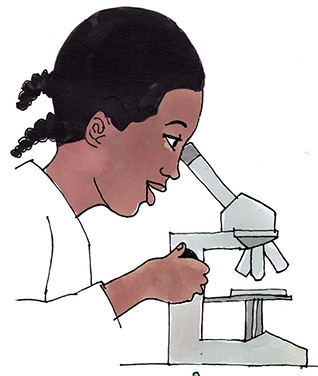 A CLOSER LOOK @CIBL
follow @CIBLearning on Twitter, Facebook, and Instagram for the latest news and updates!